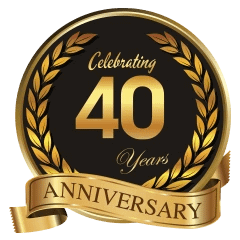 PREP. PAINT. REPEAT.®
St. Louis Painting Contractor:
Since 1983.
EXPERIENCE IS EVERYTHING
Available Local Painting Contractor
Are you seeking the best quality and value for a local painting contractor in St. Louis? You've found us! Explore our painting services for interiors, exteriors, commercial cabinets, and decks.
Our team of experienced local painting contractors proudly serves St. Louis and all surrounding cities. We handle all of the essential questions like:
How much paint do you need for the project?
Which materials/ tools are required?
What type of paint is necessary for the substrate?
Does prep work need to be done before painting?
Our top priority is to leave you with a stress-free and professional painting experience, so you are in great hands no matter the project type or size!
When ready, request a free, no-obligation, on-site estimate.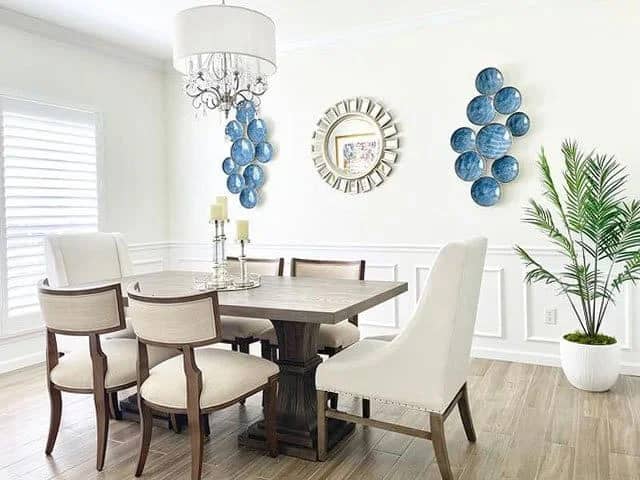 HOW CAN WE HELP?
Painting Contractor Services
As a full-service professional painting contractor, you can count on us to handle any painting or staining project on time and within budget.
Interior Painting
Updating your home with a fresh coat of paint on walls, ceilings, woodwork, cabinetry, etc., can make a big difference with any budget.
Exterior Painting
Updating your home with a fresh coat of paint on walls, ceilings, woodwork, cabinetry, etc., can make a big difference with any budget.
Cabinet Painting
Are your cabinets decades old? Painting your rather than refacing or even replacing them is the best time and money-saving solution.
Deck Staining
Applying a fresh coat of stain to makes a world of difference in beauty. It also protects to reduce the chance of moisture reaching the wood.
OWN A BUSINESS?
Commercial
Painters for Hire!
We are licensed commercial painters and add our customers as policyholders on our Insurance / Work comp policies as added protection. Need work completed after hours? No problem! We offer flexible scheduling and can handle any requirements your company has!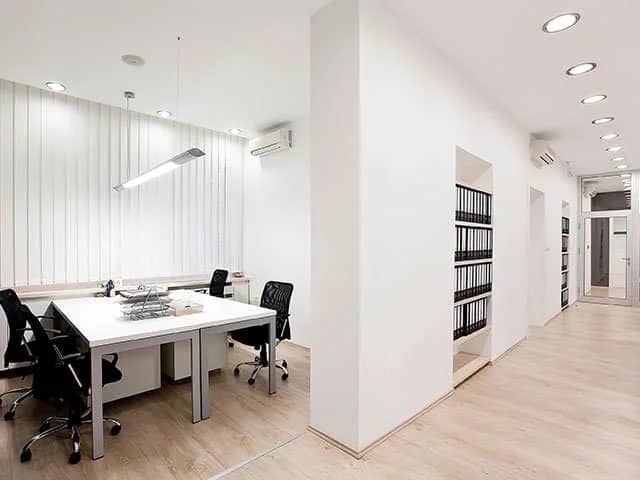 SERVING WITH EXCELLENCE
Why Choose HBP Painting Contractors?
As a leading painting contractor serving St. Louis and all surrounding cities, we focus on our customer's experience above all else.
We want your painting project to be fun and stress-free! We can provide color help and full-time office support. We're licensed and insured.
We've been offering the best interior and exterior painting services since 1983.
Proven Process
Our painting process will ensure your stamp of approval, leaving your home or business refreshed and renewed.
Quality Products
We'll use only the best painting products like Sherwin Williams to deliver an expert quality finish.
Professional Workmanship
Our professional painters have the knowledge and expertise to produce the highest quality results for you.
EXCEEDING EXPECTATIONS
The HBP Promise
Our #1 priority is to provide you with the best painting contractor experience. From project start to finish, you can trust our professional painting team to deliver complete satisfaction.
CITIES WE SERVE
Our Service Area
We proudly service many cities across St. Charles County, St. Louis County, Jefferson County, and Franklin County.
If you don't see your town in our service area map or listed below, we encourage you to call us to verify.
Ballwin
Cottleville
Dardenne Prarie
Defiance
Des Peres
St. Louis
Weldon Spring
Wildwood
IN RESEARCH MODE?
Fresh Paint
Dig into this fresh posts for professional insights.
Staining a deck is essential to maintain its beauty and prolong its life. But what happens if it…
Staining a deck can enhance its appearance, protect the wood from harsh weather, and extend its lifespan. However,…
HAVE QUESTIONS?
Painting Contractor FAQ
Feel free to contact us, as we're here to help!
Contact HBP Painting Contractors
READY TO TALK?
Request a Free Estimate
We're ready, willing, and able. Request a free, no-obligation painting estimate today!